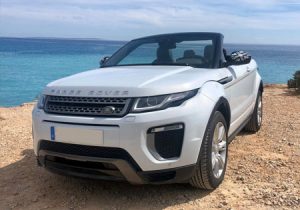 The Range Rover Evoque, with its striking and robust lines, as well as a descending roof, has become synonymous with style and contemporary urban life. Now, the convertible Range Rover Evoque, the first convertible and compact luxury SUV, goes a step further and sets new standards of design and comfort at the wheel.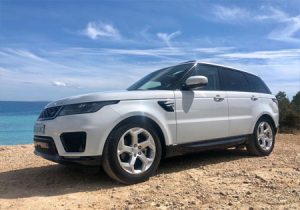 Enjoy driving this elegant and comfortable Range Rover Sport HSE 3.0 SdV6 in Ibiza. Luxury and comfort at your fingertips. The car par excellence in Ibiza island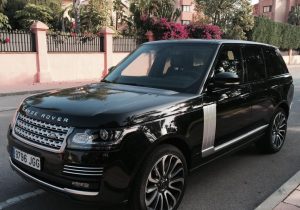 Perfection in every detail. Vogue Autobiography is one of those vehicles that you will not want to stop using, both for everyday life and for dream trips, and it is that Land Rover is definitely a true design icon.